Stay on your game with our hotel gym
Hello curls, crunches, downward dog and plank. You're as driven in your workout routine as in other aspects of your busy life. So we're here to make sure your peak performance doesn't dip one bit while you're on the road. We've partnered with our neighbors at EOS Fitness, a state-of-the-art facility where as our guest you can participate in complimentary group fitness classes that include anything from serious cardio sessions to yoga workouts. You can also access the latest machines, free weights and other facilities. Our ideal downtown location is also perfect for that morning run or bike ride on our complimentary PUBLIC bikes.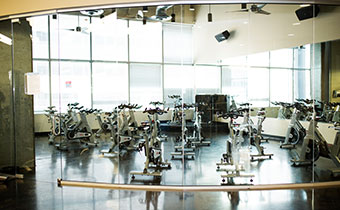 EOS Fitness Center
Classes include Yoga, BodyCombat, Cycling, Zumba and more.
Monday – Thursday
6:00 a.m. - 6:30 p.m.
Fridays
6:00 a.m. - 6:00 p.m.
Saturdays
9:00 a.m. & 11:30 a.m.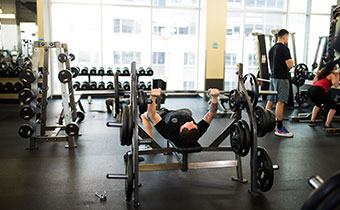 EOS Fitness Amenities
EOS Cinema
‐ watch a movie while you workout
Wide range of free weights
Executive locker rooms with showers
Certified personal training
United Performance small group training
Variety of group fitness classes
Cycling studio
Variety of cardio equipment
Steam room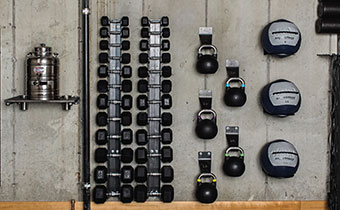 EOS Group Classes
Classes include Yoga, BODY PUMP, Cycling, Zumba and more! Enroll in a class from 6:00am - 6:30pm Mon-Thurs, 6:00am - 6:00pm Fri, and 9am and 11:30am Sat.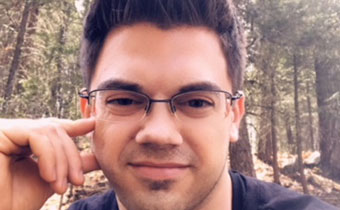 Trainer Spotlight: Meet Adam
Adam Kuhlman is a Personal Trainer whose passion and joy lies in the continuing drive to help others achieve their goals, change their bodies, and overcome unhealthy eating habits and mindsets. He has lived in Arizona for 6 years and enjoys the endless sunshine.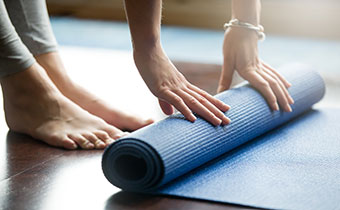 In-room Yoga Mats
At Kimpton Hotel Palomar Phoenix, we take relaxation seriously. Each room is equipped with a yoga mat to keep our guests feeling zen during their travels.