The smart choice in Phoenix Convention Center hotels
When it comes to better business, Phoenix has a long list of A-rated assets that make the city a rising star. And right near the top is our downtown modern marvel known as the Phoenix Convention Centers & Venues. Named one of the top 10 convention facilities in the country, its 24 acres in the heart of Phoenix include 900,000 square feet of meeting and exhibit space plus venues like the historic Orpheum Theatre. That means everything from major conferences hosted by some of the nation's leading corporations to live tapings of the Tonight Show with Jimmy Fallon have been hosted here. If you and your company are next in the spotlight, you'll be happy to know our downtown Phoenix hotel is just two blocks from the convention center, which also features its own dedicated stop on the city's light rail METRO line.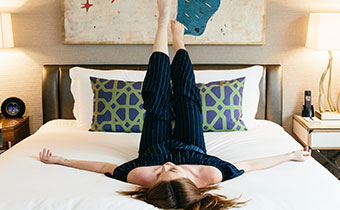 Mix Business with Pleasure
You already plan to attend a convention in downtown Phoenix, why not make the most of your stay. Rest easy in one of our sleek, stylish oversized guestrooms or suites.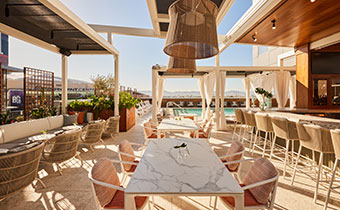 Location, Location, Location
Not only is our downtown urban oasis just two blocks from the Phoenix Convention Center, but add the fact we're right across the street from Phoenix Footprint Center and Chase Field plus the wow-factor of our city and mountain views, and you know you're in for the ultimate Phoenix stay.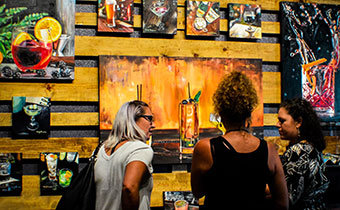 The Downtown Scene
From amazing concerts and sporting events right across the street, to daily and weekly social and unique programs on property, we promise an experience you won't forget. There's always something to do, no matter when you arrive. Don't settle for routine. Live the good life.